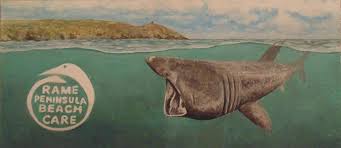 This week Blue Monkey is going Green!  We're looking at local charity Rame Peninsula Beach Care.  Here is what they do for our local beaches:
"We run monthly beach cleans, usually attracting between 30 and 60 volunteers, removing hundreds of sacks of marine litter each year.
Plastic debris poses a serious hazard to marine wildlife, with the UN estimating that it kills over one million seabirds and 100,000 whales, seals, dolphins and turtles each year, either through entanglement or ingestion. 
Over 250 Cornish seals have now been observed with plastic entangled around their necks, and every single autopsied fulmar (a type of seabird) from the English Channel area is found to have plastic in its gut.
The scale of the problem can seem overwhelming, but we operate on the principle that every single piece of plastic removed is one less piece doing harm in the sea.
We live in a world facing many environmental crises we are powerless to do much about. Beach cleaning is different – people can have the immediate satisfaction of making a direct impact. 
Aside from our core activity (monthly beach cleans), we also work in a range of other ways.
• Most marine litter cannot be recycled. Instead of sending it all to landfill, we work with local artists to produce sculptures and other art works for display in venues to help wider sections of the public understand and visualise the scale of the marine litter problem (read more in the Artworks and campaigns section of the website).
• We give talks and presentations to a wide range of groups, schools, clubs, etc.
• We take part in scientific research to help map and measure the concentration of marine litter in Whitsand Bay.
• We work with a range of other organisations to help add to the understanding of marine threats (for example surveying and mapping ghost nets for the Cornwall Seal Group and recording stranded marine wildlife for the Cornwall Wildlife Trust).  
It's not all just about picking up rubbish. As well as the scores of people who have turned out in all weathers to help to clean our beaches, we would like to thank our sponsors, partners, funders, and local residents who have been so supportive of our work, contributing time and skills in so many ways, from baking cakes for coffee mornings to lending trailers, manning stalls, operating projectors, providing storage space, creating marine plastic art and checking our accounts."
Check out Rame Peninsula Beach Care upcoming events: http://www.ramepbc.org/home/