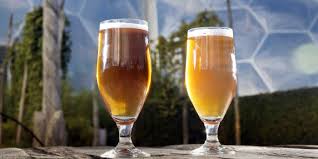 The Eden Project Beer Festival
A Cornish gins bar, 60 beers and ciders, many from Cornwall, plus Eden small brews – what more could a beer lover want?  Dancing to live bands perhaps?  Delicious gourmet food?  Of course!  And just to prove your little grey cells are still working you can take part in a Pub Quiz.
Entry fee includes four beers or ciders and a pint glass to keep 'em in.  For more details have a look at their site: http://www.edenproject.com/visit/whats-on/beer-festival.
Saturday 30th September
Price: 12.50
6pm to 12pm
Stay overnight at the YHA campsite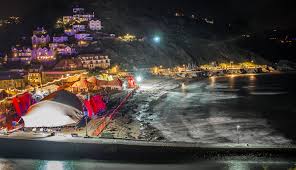 Three days of live music in a magical setting right by the sea.  An eclectic mix of high energy music on the beach, in the harbour and in every bar and restaurant.  It's like a musical version of the Edinburgh Fringe Festival by the sea! This is a not for profit event run by a registered charity to promote quality live music.  Hooray!
29th September to 1st October
Adult all weekend ticket £109
Daily: £40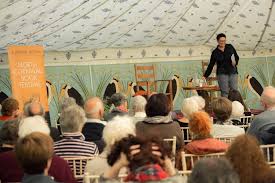 If reading is more your thing, then you need to hurry as many of these talks and workshops are sold out – but not by any means all!  The festival has workshops and talks on lifewriting, storytelling, poetry, folksong, narrative illustration all from household names to big names of the future.  There are also meals, drinks and performances to keep you enthralled.
October 5th to 8th
£16
St Endellion, PL29 3TP