Seaside Holiday Cottages Rame Peninsula
Peaceful Breaks at Seaside Holiday Cottages in the Rame Peninsula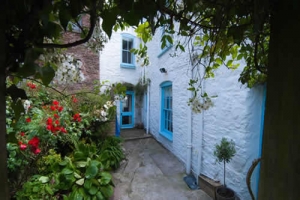 When families are considering where to book seaside holiday cottages, the Rame Peninsula may not be the first place that comes to mind. However, the very fact that it isn't a "tourist trap", like some other areas of Cornwall, makes it the ideal place to get away from it all. Some parts of the Cornish coast have become the victims of their own tourism success, with a spread of development. But that isn't the case in the peninsula, where you can wander through quiet beaches, along creeks and through the unspoilt countryside.
Anyone looking for coastal cottages in this area which can sleep ten people in luxurious surroundings will find that Blue Monkey is the solution. In the twin villages of Kingsand and Cawsand, it offers easy access to three sandy beaches, with the nearest being just 25 metres from the house. There is plenty to do right on the doorstep, but it is also a perfect base from which to explore the whole Rame area, nicknamed SE Cornwall's "Forgotten Corner".
Surrounded by water on three sides, the peninsula is just next to the Devon border, and can easily be reached by car over the Tamar Bridge from Plymouth – while other ways to travel include car and passenger ferry, train or boat. Here's a look at some of the fascinating and historic communities around Rame and Whitsand Bay.
Seaside Holiday Cottages Rame Peninsula – Click the link to get in touch with us.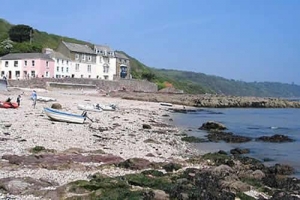 Cawsand and Kingsand: These twin villages have been described in the national press as "Cornwall's Amalfi", in comparison to the famous Italian town, which also has dramatic clifftop scenery and colour-washed homes. As well as their trio of sandy beaches, which are all safe for swimming, the villages have a choice of shops, pubs and restaurants. Kingsand's main landmark is a clock tower created to celebrate King George V's coronation. Both villages are popular with sailors and watersports fans. Art-lovers will also enjoy visiting the galleries here, which feature works by a range of artists drawn by the unique quality of the light in this corner of South East Cornwall.
Cremyll: An ancient foot ferry based in this village carries both walkers and cyclists over the Sound to Plymouth. The main gates to the magnificent Mount Edgcumbe country park and stately home are here. The park includes formal gardens and a larger area of surrounding parks and woods, and it is possible to walk from Cremyll Ferry through the grounds to Cawsand and Kingsand.
Millbrook: Boating enthusiasts will be keen to visit this thriving community, said to be the second largest village in the whole country. As well as its boatbuilders, whose fame has spread far and wide, it is also home to Southdown Yacht Marina, on the north of Millbrook lake. The village is at the top of a tidal creek where a dam has been built, creating a wetland area which is popular with birdwatchers, and it is also possible to go coarse fishing here.
St John: Like Millbrook, nearby St John is another must for birdwatchers, with a stretch of mudflats which have been designated as a Site of Special Scientific Interest (SSSI), where many waders and waterfowl congregate. St John's Woods are run by the Woodland Trust, offering splendid views over the lake, as well as paths laid out where you can enjoy a peaceful walk.
Torpoint and Antony: Mainly built as a naval base in the 18th century, this busy small town on the River Tamar is sometimes described as the "gateway to Cornwall". It's thought that its name comes from the nearby point, once known as "Tar" point. Torpoint Yacht Harbour is the site of various races during the season. Just to the north of Torpoint, next to the Lynher Estuary, one of the most beautiful gardens in the area is Antony, with 100 acres of grounds including riverside walks, wooded areas and a host of wild flowers. The grounds surround a mansion run by the National Trust, which contains collections of textiles, paintings and other works of art.
St Germans: The main draw for visitors to this historic village is its magnificent Norman church, St German's Priory, a former cathedral on a site which was once the seat of the Bishop of Cornwall. The church is now used not only for religious services, but also for many cultural and social events, ranging from concerts to wine tastings and a Christmas market. Next to the church is Port Eliot House and Gardens, a fine stately home with a park and garden. Various special events are staged, including the Port Eliot Festival every July and quirkier events such as a dog festival.
Anybody seeking a restful holiday will find that booking seaside holiday cottages in the Rame Peninsula is the perfect choice. There is so much to see here, yet the area has kept its peaceful atmosphere. Blue Monkey is a great place to stay because it has wonderful facilities and is in the heart of the unspoilt villages of Cawsand and Kingsand, meaning you will feel that you are staying in the real Cornwall, away from the tourist track.
Coastal Cottages Rame Peninsula – Click here to find out more and book.