Activities at Blue Monkey, 5 Star Luxury Holiday Cottage
Walks in Cornwall

There are so many walks in Cornwall to enjoy and Blue Monkey is perfect for those looking to experience a section of one of Britain's loveliest National Trails: the "South West Coast Path".
Our luxury holiday cottage is located on the coastal path from Kingsand and Cawsand; it is truly beautiful in all directions and a great reason to stay with us.
You can walk around the coastline past Penlee Point and Rame Head, with its 11th century monks' chapel and superb views to the glorious 4 mile stretch of sand and surf at Whitsand Bay.
The Rame Peninsula also hosts part of the "Cornish Discovery Time Trail" including Mount Edgcumbe House.
Heading west will take you to Penlee Point, Rame Head and Whitsand Bay (a 4 mile walk) ending with refreshments at the View restaurant and panoramic views of Whitsand Bay.
You can return direct via downhill road to Cawsand (1 mile) or the coastal path. Buses (The pink link) also run from the View Restaurant.
Heading east will take you along the coastline to the grounds of Mount Edgcumbe House and its famous formal gardens (4 miles) with refreshments available at the Orangery or Edgcumbe Arms.
The stunning costal walk winds its way through the 800 acre Mount Edgcumbe Park. According to the Shell Guide it is one of the most beautiful parks in England. There is a bus service to bring you back to Cawsand from the Orangery.
Beaches
Blue Monkey is one of the best Coastal Holiday Cottages to Rent in Cornwall being just a stone's throw away from the local beach.
There are three main beaches in the villages of Kingsand and Cawsand which are safe for swimming and separated by areas of rocks with some interesting rock pools to explore.
Kingsand Beach is a mixture of sand and shingle which is located along The Cleave. Girt Beach, along Market Street, is mainly shingle, but with some sand. It is relatively sheltered by Picklecombe Fort and Penlee Point/Rame Head.
Cawsand Beach is mainly sand and is found along The Bound with all the usual facilities at the back of the beach. There are rock pools and inlets for children to play in and a sheltered location makes Cawsand a popular family choice.
Sandways is a fine swimming beach and is a short walk out of the village across the rocks towards Fort Picklecombe.
Whitsand Bay. A short 10 minute walk to the other side of the Rame Peninsula will take you to a 4 mile stretch of perfect sand that is the beach at Whitsand Bay. Please note that access to the beach is very steep.
Surfing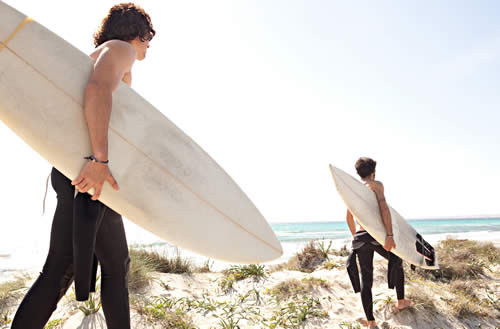 Blue Monkey is the perfect Coastal Cottage to rent in Cornwall and nearby Whitsand Bay is a great learners surfing beach (experienced surfers can hire boards from the cafe on the beach) and at low tide the kite surfing is also excellent.
Experienced coaches will show you how to catch waves and get you on your feet in the sand before taking you out on the water under the supervision of their Surf Lifeguard trained instructors.
All equipment, including wetsuits and surfboards are provided complimentary for your use during lessons.
Adventure Bay: 07722 913 206
Sailing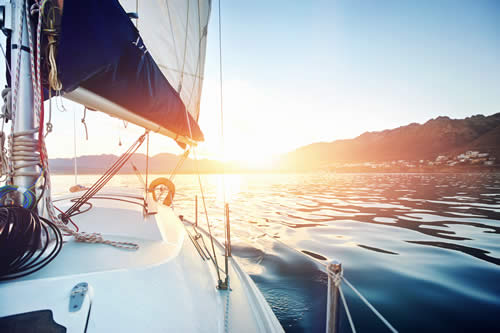 Family (individual adult or child) sailing lessons are available all year round, weather permitting, from the Mountbatten Centre. Lessons start from £24. Tel: (01752 404567). This is a 30 minute journey via the Cawsand Ferry into Plymouth or a 50 min drive.
Kite Surfing
Mobius – Mobius – 01637 831383 offer kiting tuition at Perranporth, approximately 1 hour's drive from Blue Monkey.
Owners Tim and Louise run an excellent and multiple award-winning operation providing kiting experience for beginners to advanced riders who are looking to take their kiting to the next level.
Gig Rowing
A great Cornish tradition, gig training takes place over the summer and guests can receive free tuition from the Cawsand Club.  Just pop along and enquire.

Golf
Just behind WhitsandBay is one of Cornwall's most challenging and scenic golf links open to the public: Whitsand Bay Golf Club (01503 230778).
The famous PGA course at St Mellion is also a only 45 minutes drive from Blue Monkey. St Mellion International Resort (01579 352 022).
Horse Riding
Lower Tokenbury Equestrian Centre is a family run riding school in Liskeard, 30 minutes drive from Blue Monkey. A member of the Association of British Riding Schools, Tokenbury offers riding experiences for all ages and abilities.
Fishing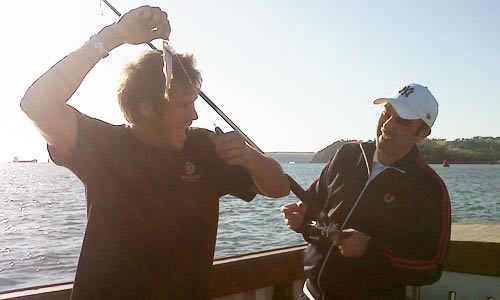 The Rame peninsula offers great fishing for fair weather fishermen or the professional.
WhitsandBay is very popular but there's also great fishing in the Tamar estuary, Plymouth Sound, Millbrook Lake (Coarse fishing) or the Other Millbrook Lake (mullet).
There are also local boat charters from Plymouth oriole.
"Fish n trips": Outings from £20 pp for a half day (07971 208381) – located near the Barbican, Plymouth.
Uncle Len's charters available from Millbrook area (07875 084625).
Fishing Trips & Tamar Cruises (01752 253 153)
Flying
For the more adventurous, why not learn to fly at Peranporth Flying Club! Trial lessons from only £110 and the club is 1h 20m drive away at St Agnes.
House & Garden
Blue Monkey has a wonderful selection of historic houses and gardens to explore right on our doorstep. Here are some recommendations.
Mount Edgcumbe House (see above) (01752 822236)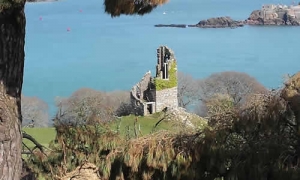 The beautiful 885 acre Mount Edgcumbe Country Park is one of four designated Country Parks in Cornwall and just a 5 minute drive from Blue Monkey.
Overlooking Plymouth Sound and the River Tamar, the park has been famous since the 18th Century, when the Edgcumbe family created formal gardens, temples, follies and woodlands around the Tudor House.
The Formal Gardens are grouped in the lower park (near Cremyll) and include an Orangery and Italian, French Garden and English Gardens. There is also the Jubilee Garden, opened in 2002, to celebrate the Queen's Golden Jubilee.
The Park and Formal Gardens are open year round and admission is free.
National Trust Anthony House and Gardens (01752 812191)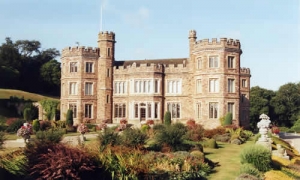 Still the home of the Carew Pole family after hundreds of years and only a 10 minute drive away, this beautiful early 18thcentury mansion contains fine collections of paintings, furniture and textiles.
The grounds, landscaped by Repton, sweep down towards the Lynher estuary and include formal gardens with topiary, a knot garden, modern sculptures and the National Collection of Daylilies.
The Woodland Garden has outstanding rhododendrons, azaleas, magnolias and camellias. The magic of Antony was recognised by Walt Disney when it was chosen as the set for Tim Burton's acclaimed film Alice in Wonderland .
Eden Project in St Austell (01726 811911)
One of the region's leading attractions is less than 45 minutes away and tells the fascinating story of plants and, how we use them for medicine, fuels, materials and food. In these beautiful tropical gardens you'll find over 80 exhibits to experience.
A historical site detailing the Pilgrim Father's trip to America in 1620. In the summer months, the Cawsand Ferry leaves the beach for a 30 minute trip to the Barbican in Plymouth.
Also available is a 1 hour Harbour (Naval Warship & Dockyard) Cruise from the Mayflower Steps, around the beautiful Cornish coastline with a full commentary on board. Both available daily during the summer. Contact Plymouth Boat Trips: 01752 253 153 or 07971 208 381
Lost Gardens of Heligan in St Austell (01726 845100)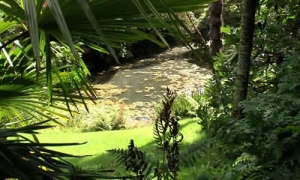 Heligan, seat of the Tremayne family for over 400 years, is one of the most mysterious estates in England and one of the most popular botanical gardens in the UK and is just a 30m drive away.
Things to do on a wet day
We can't always make the weather perfect for your stay but there are some great places to visit close to Blue Monkey.  Here are a few recommendations.
The National Marine Aquarium – located near the Barbican, Plymouth. Tel: 01752 267 131
The Barbican Theatre, Castle St, Plymouth, Devon, PL1 2NJ.
Theatre Royal , Royal Parade, Plymouth. Tel: 01752 267 222
Vue Cinema, Barbican Leisure Park, Shapters Road, Plymouth, Devon, PL4 0LG. Tel: 0871 224 0240
The Reel Cinema, 25 Derrys Cross, Town Centre, Plymouth, PL1 2SW. Tel: 01752 255 655
Bodmin Steam Railway Tel: 01208 73555