Self Catering Holiday Cottages in Cornwall – Relax and Take Your Holiday at Your Own Pace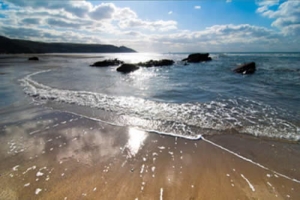 When you want to get away from it all and relax, staying in self catering holiday cottages in Cornwall is the perfect solution. Whether you are planning a large family get-together, holidaying with friends or staying in the Rame Peninsula as guests at a wedding, a holiday at Blue Monkey will give the maximum flexibility.
With no timescales to stick to, you can come or go as you please and enjoy your break to the full, without worrying about getting back for a set mealtime. Sleep in for as long as you like, with no need to get up for a hotel breakfast. Watch the sun rise with a coffee, or a beautiful sunset with a glass of wine from the beach, which is less than 25 metres away from the cottage.
Self Catering Holiday Cottages in Cornwall – Click here to get in touch.
Family-Friendly Accommodation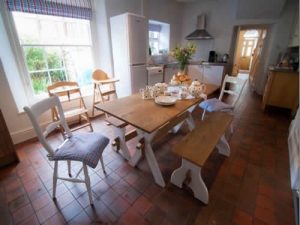 Self-catering accommodation is ideal for all the family, including younger children and babies, who can be hard to feed in hotels – as they want to eat when they are hungry, rather than waiting for waiter service! They may also find it reassuring to eat familiar foods, as well as trying a few new delicacies. Blue Monkey has great facilities for babies, including high chairs, a steriliser and feeding set, helping to make junior mealtimes easier.
You can bring some of your children's favourite foods from home with you if you wish, but there is no need to pack large quantities of groceries. Thanks to supermarket websites, you can have all you need delivered to your doorstep soon after you arrive. Ordering before you leave home, via sites such as tesco.com and waitrose.com, helps to make a stay in self-catering cottages get off to a smooth start, wherever you are travelling from. You can also add some Cornish specialities to your menu, by visiting some of the great delicatessens and food shops in the area while out and about.
Eating In – And Out
The superbly-equipped kitchen at our cottage makes cooking a pleasure, but you may still want a break from preparing meals at times during your holiday. It's easy to find the perfect balance, cooking on some nights and eating out on others. There are some excellent local restaurants to discover in the Kingsand and Cawsand area, including the Devonport Inn and The View at Whitsand Bay. You can also discover other enticing eateries slightly further afield, including some in Plymouth.
There is a barbecue in the garden, which means you can "eat out" without any need to travel – and enjoy sizzling dishes featuring some of the area's excellent meat and fish. Yet another option which could give you the best of both worlds is to arrange for a chef to visit you and prepare you a special meal. This means you can relax in comfort and enjoy the surroundings of your luxury self catering accommodation, while taking a break from cooking. Sharan Bettridge of Occasions Catering is one chef offering this service, and you can either call her on 01752 82 27 44 or email sharan-occasions@hotmail.co.uk to arrange a special meal or get her to provide a hamper full of delicious foods.
Home From Home
Staying in self catering holiday cottages in beautiful Cornwall means you will have a lot more space than you would if staying in a hotel. This means each member of the family or group of friends will be able to do their own thing if they want – and you won't all be under one another's feet. Blue Monkey has everything you need to create a real home from home atmosphere, including books, games, DVDs and even free wi-fi, so you can enjoy surfing the net and stay in touch with loved ones. The private patio garden is great for sunbathing and sitting outside, and there is also plenty of outdoor equipment provided, from cricket bats to fishing nets.
Guests can arrange to bring well-behaved dogs, for a fee of £50 each, so your pets can enjoy the holiday as well and accompany you on long walks around the beautiful coastal scenery. Our holiday home is known as one of the best dog friendly cottages in the South West, with a beach on the doorstep where canines are welcomed. The whole area is also very dog-friendly, with many pubs nearby providing bowls of water for visiting pets.
Staying in the twin villages of Kingsand and Cawsand means you will be in an idyllic quiet location which is unspoiled by mass tourism, allowing for a peaceful and tranquil break. However, despite being nicknamed the "Forgotten Corner", this special piece of SE Cornwall is also packed with activities to enjoy, from sailing to walking along the Coastal Path. Arrange a self-catering holiday at Blue Monkey and you can have whatever type of holiday you prefer in this perfect location.
Self Catering Cottages SE Cornwall – Click here to check availability.