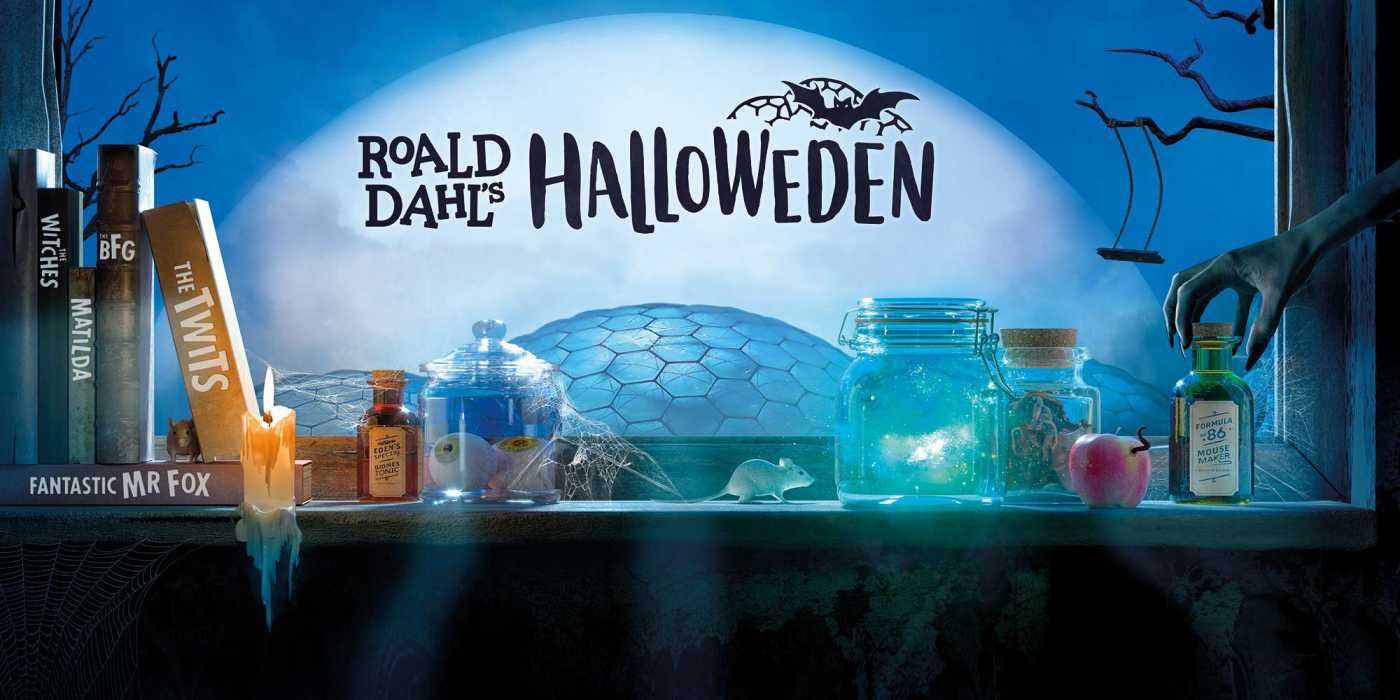 Eden Project visitors will be pitted against villains from the pages of popular children's books : Roald Dahl's Halloweden is unleashed this October half-term (October 21-29).
The whole family can brave challenges from the giants from Roald Dahl's The BFG and Mr and Mrs Twit.
The Witches is a scary training session for spotting real witches and Fantastic Mr Fox's Farm challenges visitors to travel through tunnels and sneak out plump chickens whilst evading capture from Boggis, Bunce and Bean.
Mr and Mrs Twit's house is full of tricks and pranks and The BFG's cave is a magical, mystical wonder – tiptoe from the dream-making station so as not to wake the sleeping giants.
Matilda's formidable headmistress and former Olympian Miss Trunchbull has set some demanding sports day challenges which must be mastered to avoid ending up in the Chokey…
More details here
Mount Edgecumbe: Sunday 29th October 2018
Put on your most spooktacular costume and come and join in Mount Edgcumbe's scary events this Halloween.   There will be a fancy dress competition held at 2pm in front of the Orangery, so you can do the scary trail before or after as you wish.
Age classes for fancy dress under 5, 6-7, 8-10, 11-16, and adults. Prizes for the scariest costume in each age range.
£2.50 per child (includes trail & fancy dress), registration from 12noon to 2.30pm at the Orangery, Cremyll. There will be lots of ghostly goings on along the way – it will be a Halloween treat for all! Goes ahead whatever the weather so come prepared!
NOTE:  Starts at the Orangery and ends at the Barrow Centre
Further information here or email events@friends-of-mount-edgcumbe.org.uk
The Barbican, Plymouth: 23rd to 31st October 2018
A host of events and activities are taking place on the run up to Halloween on the Plymouth Barbican, including the Petrifying Pumpkin Trail, The Ghastly, Gruesome and Grim… Creep around the Barbican with Blue Badge Tour Guide Janie for Gory Stories that will make your skin crawl and your hair stand on end! Ride the Ghost Train, Creepy Kids' Craft workshops, Cruise of Lost Souls, Family Fright Night at the Aquarium
And a whole lot more!
Further details here