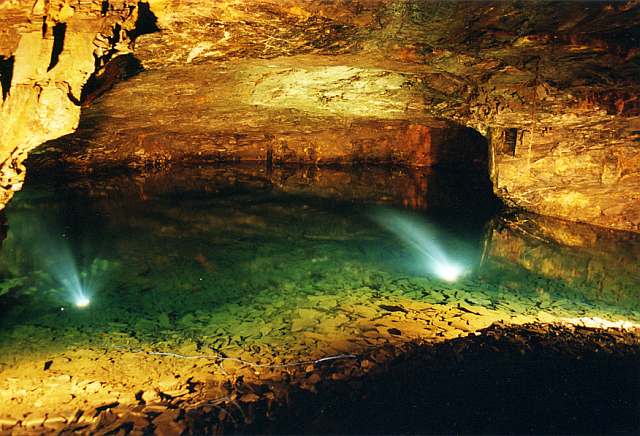 What better way to spend a rainy day that exploring an underground slate mine.  Find out about the miners' ingenuity and skills, and how slate roofed the Industrial Revolution. You will go on a self-guided underground tour (may be guided in high seasons) to learn how the mine was worked, ending at the Underground Lake with its crystal clear blue/green water. Browse the comprehensive collection of minerals mined and quarried in the South West, after which you will descend a flight of 60 steps taking you about 150m into the hillside and 60m below ground. Carnglaze Caverns is a constant 10°C underground, cool in Summer, warmer in Winter! A jumper and sensible footwear are recommended. As the Caverns are underground it makes for an ideal wet weather activity in Cornwall.
National Marine Aquarium, Plymouth
This is the UK's largest aquarium, featuring fish from all over the world.  The aquarium houses over 70 sharks of 10 different species, and an interactive dive show.  The British tank has many mysterious British fish you've never seen before.  The Atlantic Ocean Tank is 2.5 million litres of water deep housing Ray fish, lion fish, clown fish and puffer fish.  The Great Barrier Reef Tank is where you'll find more sharks and Samson, the Giant Grouper.
A family ticket costs from £44.55