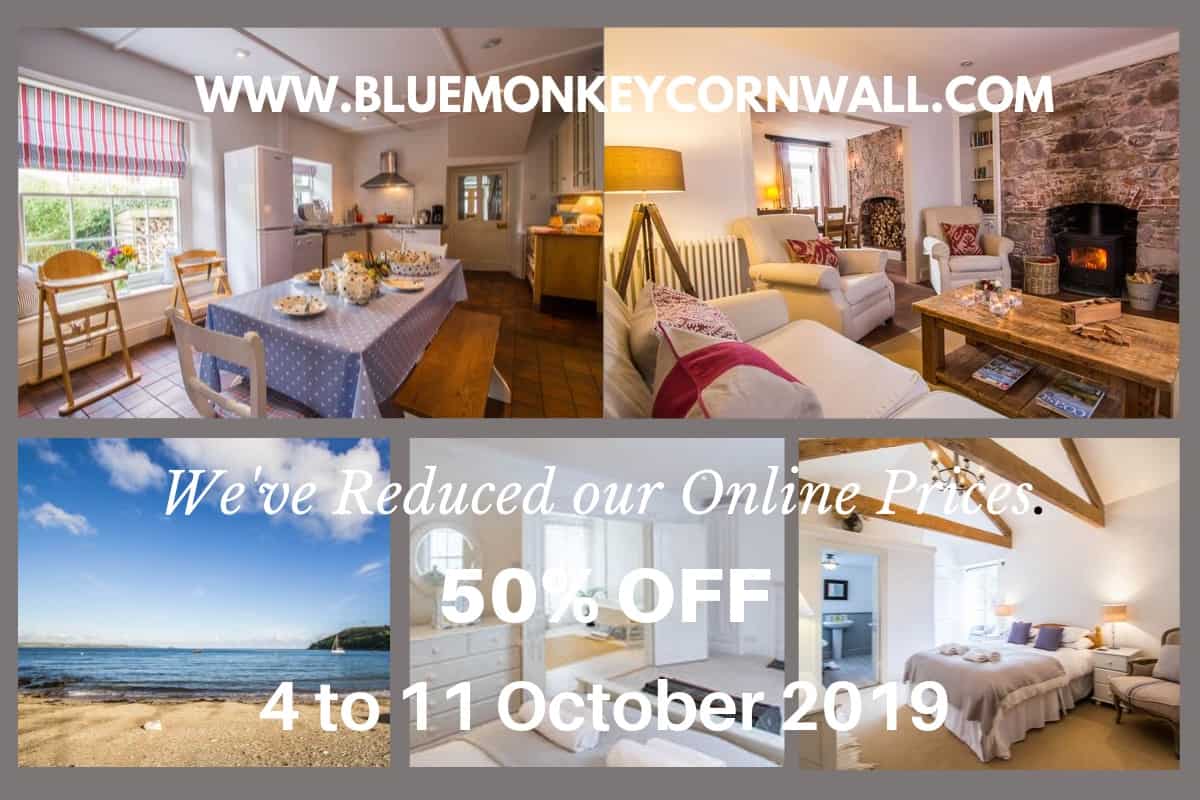 October is the perfect month for a relaxing break in Cornwall.  The weather is still warm enough to enjoy long walks along the beautiful coastal paths near Blue Monkey and dogs are allowed off their leads on the beach.  There is also lots of fun to be had!  Here are four exciting reasons to take an October break in Cornwall.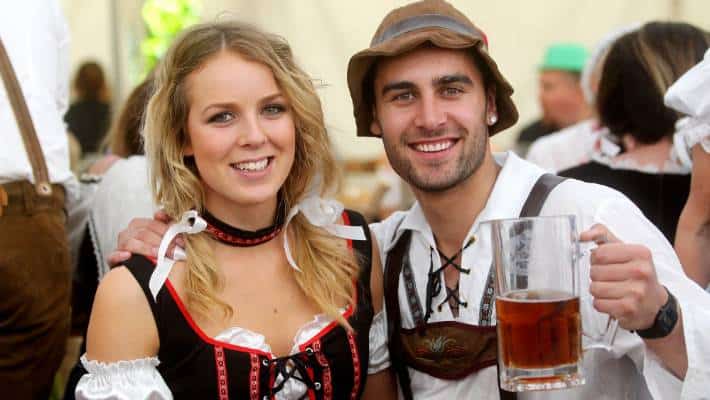 5th October 2019: have some fun at the Oktoberfest Beer festival held at Plymouth City Guildhall, celebrating German beers and sausage meat with varieties of special sausages for the enthusiastic connoisseurs PLUS there are vegan options.  Gamers Ahoy!!  Yes it's true – there's a games area where you can take part in traditional German games, arcades where you can muscle up against other enthusiasts… and all this is accompanied by special guest Oompah bands from Germany, Belgium and Holland.
Top Tip: Tickets from £10.45 and you can book a table for 8 for £95.40 for the evening here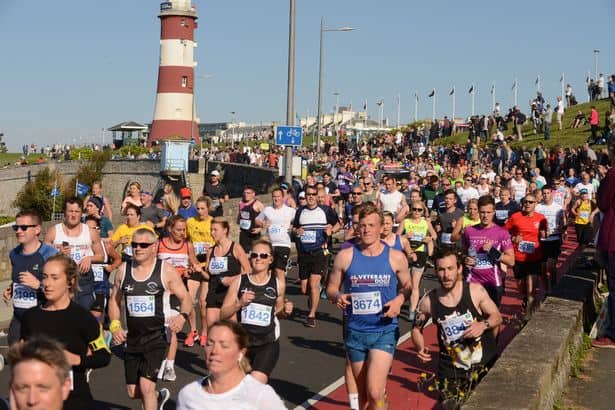 Sunday 6 October: Ever run a marathon?  It's been said that you gain just as many health benefits from watching a sport as you do from taking part so here is your chance!  The Plymouth 10K and 5K marathons begin from the centre of Plymouth on Princess Street and run out of the city towards the embankment over the river Plym.  Getting fit for winter is a great reason to take an October break in Cornwall!
Top Tip: Get a feel for it via this video.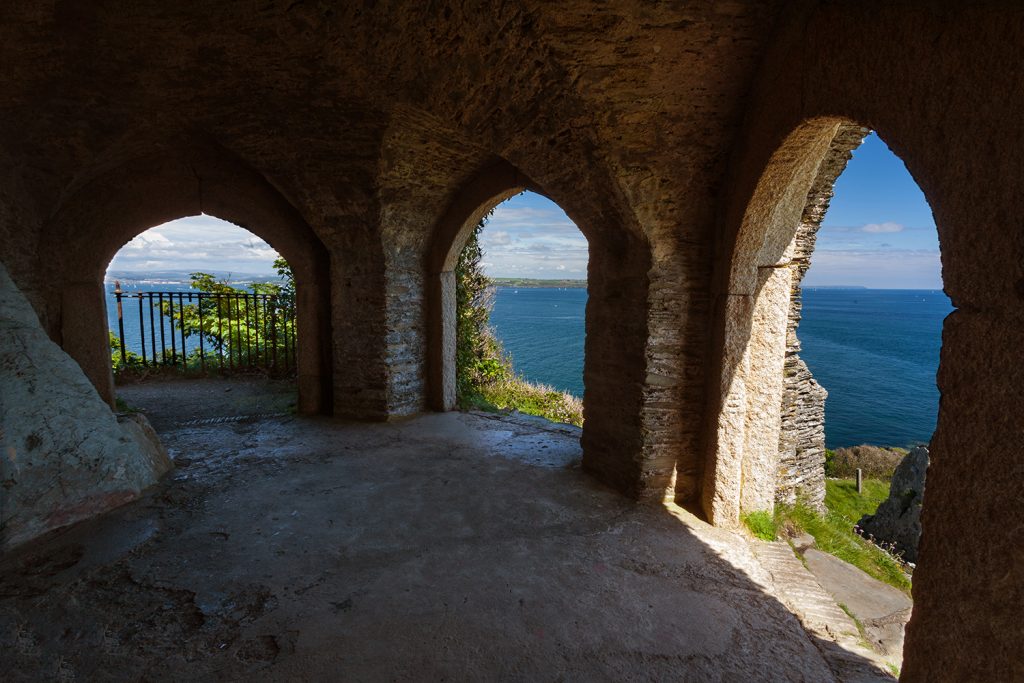 Dog owners often choose to take an October break in Cornwall because from the end of September, dogs are allowed off the lead on the beaches around Kingsand and Cawsand.  One walk that I highly recommend is up the south West Coastal Path to Penlee Point.  The area is steeped in history, and one of the attractions that I feel doesn't get the attention it deserves is Penlee grotto, dedicated to Princess Adelaide after she visited in 1827, four years before she was crowned Queen consort.  Housed in a cave below Penlee Point, the fabulous views from the grotto made it an excellent look out post and it also bears some interesting historic wall art.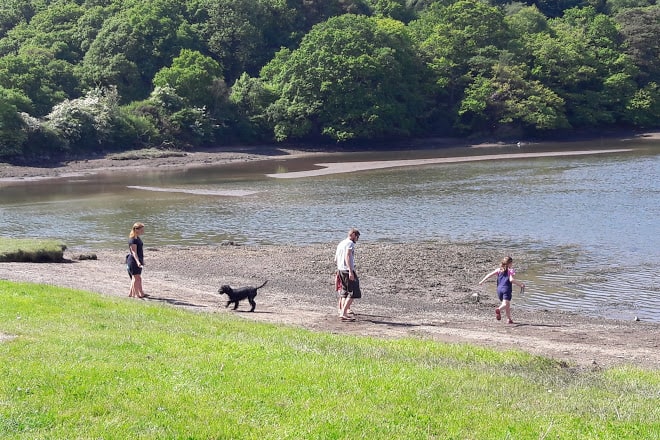 Another fabulous walk for you and your dog to enjoy is along the Lynher Estuary to Whacker Quay.  Railway enthusiasts! You will pass the remains of an old railway, with turntables, an engine house and old sidings.  The quay is also a popular bird watching site where you can see waders and duck, egrets and spoonbills, especially in migration season as they stop to refuel along the river.  If you're feeling energetic, grab the kayaks and paddle boards from Blue Monkey and explore the many secret side creeks around the river.
Top Tip: if kayaking, make sure to plan around the small tidal window.  We also have two paddle boards for our guests to use at Blue Monkey – here is one of our guests in action!!
4 to 11 October 2019: £499 for 7 nights
We are offering 10% off Available Dates in November and December 2019
Christmas is still FREE!  Book NOW to avoid disappointment
21st to 28th December £2,250
Book Securely Online Here and NOW to avoid disappointment!
If you are taking advantage of 4 to 11 October discount, please enter code OCT at checkout.