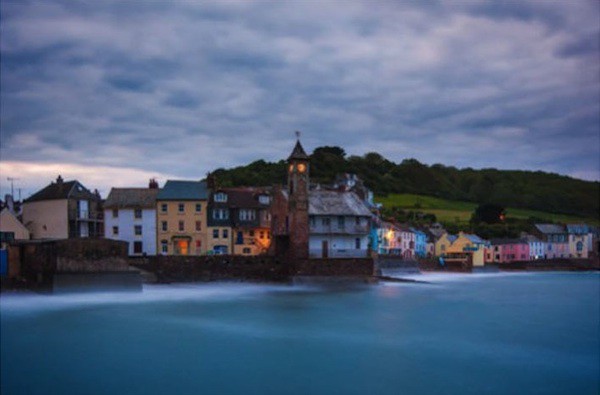 The Rame Peninsula Micro Climate
Christmas at Blue Monkey is truly relaxing.  The twin fishing villages of Kingsand and Cawsand seem undisturbed by the chaos of modern life and even have their own mild micro climate, making it the perfect place to relax and unwind by the sea.  Here is how I would spend a seaside Christmas on the Rame Peninsula…
The Coastal Path to Mount Edgcumbe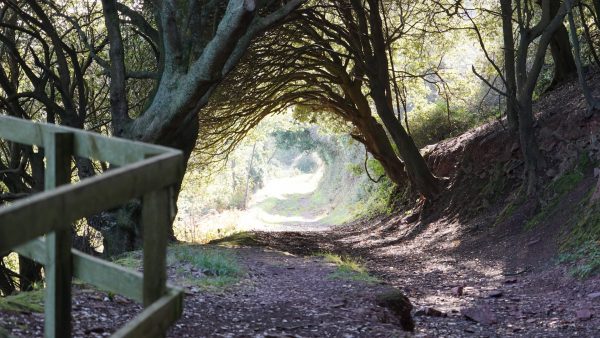 A magical walk along the West Coastal Path, with strange shaped trees and fabulous views.  You and your dog will feel very well exercised by the end of this 5 mile walk, so make sure you take a bottle of water with you.  Along the walk you will come across eighteenth century follies, seats and fountains to lead you to the fabulous Mount Edgcumbe House and Gardens where you can collapse in the cafe and have a cup of tea.  You will go back home feeling that you have captured the very essence of Christmas on the Rame Peninsula.
Beautiful Local Beaches
There are many beaches within a stone's throw from Blue Monkey and you only need to step outside the house to hear the sea, and walk a few yards to the end of Garrett Street to see it.  There are many more secret beaches like this one, along the shoreline of the Plymouth Sound.  Dogs are allowed to run around off their leads on the beaches from the beginning of October – that's why dogs love to spend Christmas on the Rame Peninsula!
Watching the Boats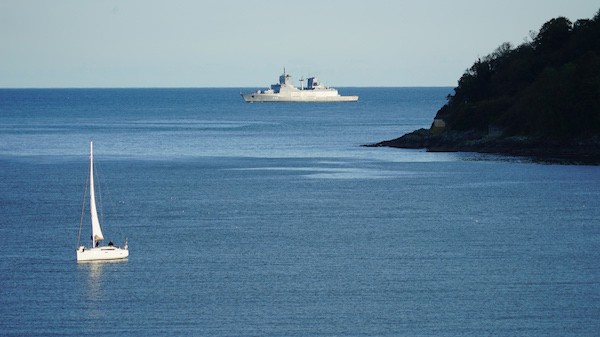 Situated just across the water from the naval base at Plymouth, there are always lots of fascinating boats to watch sailing around the peninsula.  If you're feeling brave and the water is warm enough, we have 2 paddle boards and 2 kayaks FREE for our guests to use.