According to the meteorological calendar, Spring will always start on 1st March, ending on 31st May, which means that winter is nearly over and here at Blue Monkey we can't wait to take a huge lungfull of fresh spring seaside air. Sound appealing? Here are some very good reasons to take a Spring Break at Blue Monkey in Cornwall:
Beaches
We have many visiting dogs who like to take their annual Spring Break at Blue Monkey Cornwall. That's because they are allowed off their leads during this time on the local beaches. Both Kingsand and Cawsand beaches are 5 minutes' walk from the house and Whitsand Bay is 10 minutes' drive around the headland. We have two kayaks and 2 paddle boards free for our guests to use so bring your wetsuit although our warm micro climate ensures that the sea is never too cold.
Walks
There are many beautiful walks around Blue Monkey but my favourite is the coastal path to Mount Edgcumbe. Not a walk for the faint hearted as it's nearly 5.7 miles long but you don't have to go all the way to Mount Edgcumbe to enjoy the wonderful views and scenery. If you manage to make it all the way, you will be rewarded with a cup of tea in the formal gardens or a dink in the Edgcumbe Arms. A great way to start your Spring Break at Blue Monkey Cornwall.
Local Pubs and Restaurants
The View is famous for… it's view!! The Halfway House is just at the end of the street so a convenient place to book in for dinner on your arrival night and the Devenport Inn is the spot to enjoy people and boat watching. The Bay is a new restaurant on Cawsand Beach and you can check out the menu here – ideal for keeping an eye on your children playing on the beach.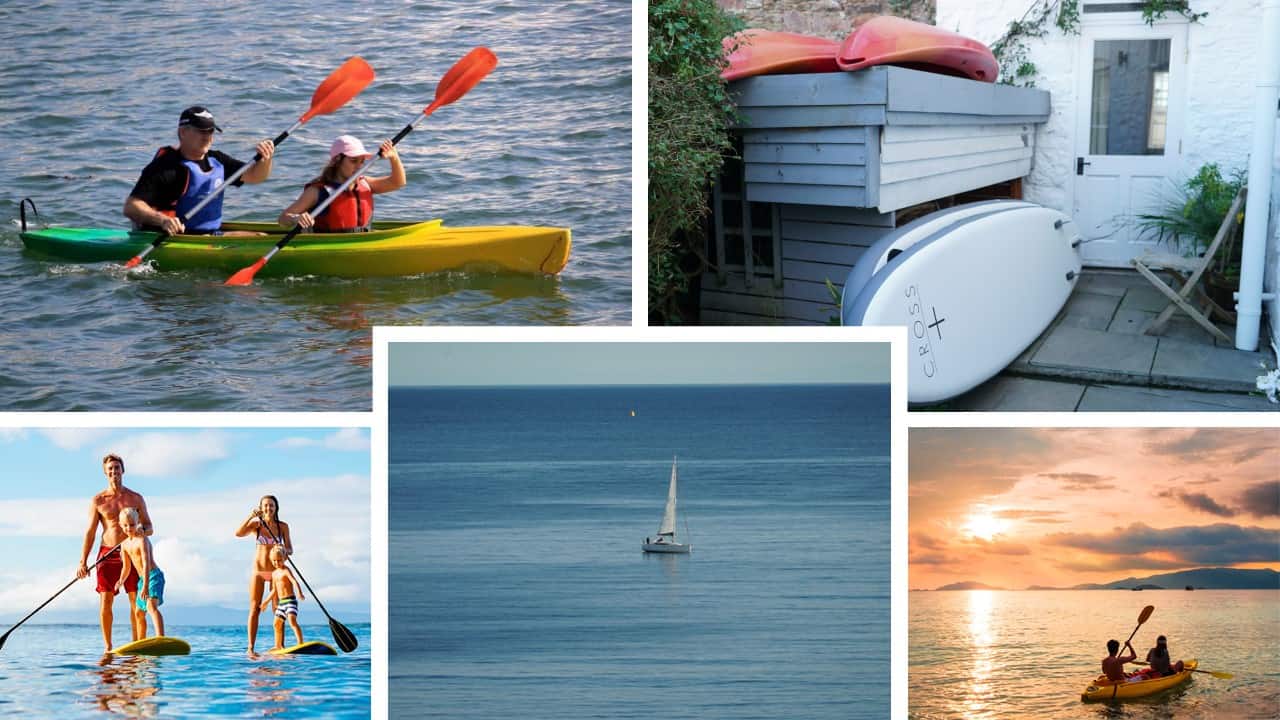 Water Sports
We have two free kayaks and paddle boards for our guests to use, stored in the garden at Blue Monkey, SAVING YOU a local hire price of up to £1,000 for the week. Please remember to send us your pics to add to our gallery of intrepid Spring Break marine heroes!
SPRING BREAK AVAILABILITY
These are just some of the reasons why a Spring Break at Blue Monkey Cornwall is the place to be in March! We are offering a 10% discount for the following dates:
14 to 21 March 2020
21 to 25 March 2020
30 March to 4 April 2020
Book Securely Online Here