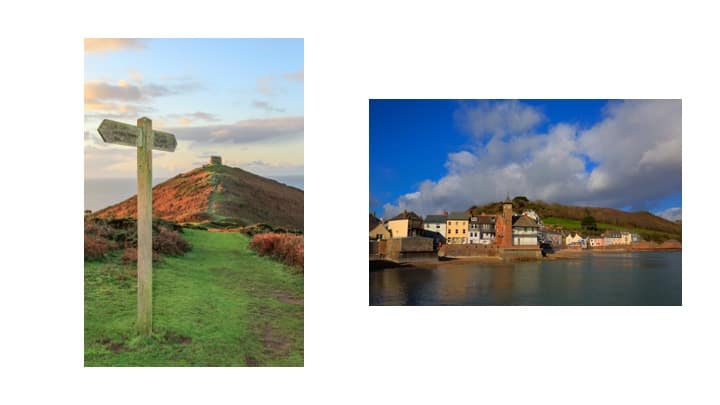 Whether you want to relax and unwind, get out and explore, or perhaps a combination of both, here are some of our favourite activities to help you make the most of your stay at Blue Monkey.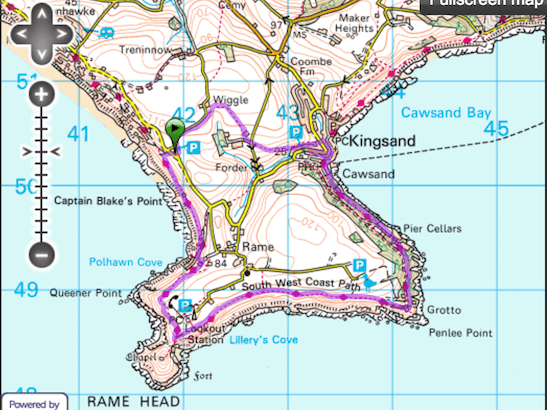 Shake off the journey with a brisk walk to Penlee Point, try a pint of Doombar or Legend (local ales) at one of the excellent local pubs on your way back and snack on pasties and ice creams from the shop on the square.
Sunday is a good day to stride out along the Coastal Path to Mount Edgecumbe.  The walk takes around 1.5 hours (one way) and meanders along woodland paths, past an ancient Ionian temple and through the formal gardens of Mount Edgcumbe country Park. The views are breathtaking and this is one of our all time favourite walks. Alternatively, it takes about 15 minutes to get there by car.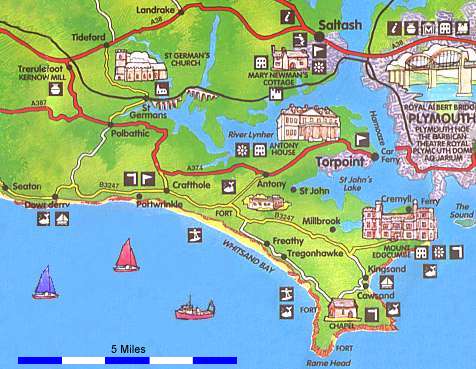 Once there, explore the myriad of forest trails rich with flora & fauna or simply amble around the house & grounds. We highly recommend the Upcycled Home Company and never leave empty handed.  You can have lunch/ tea at The Orangery Garden Café, play golf, go on an Adventure Segway Safari or even learn circus skills!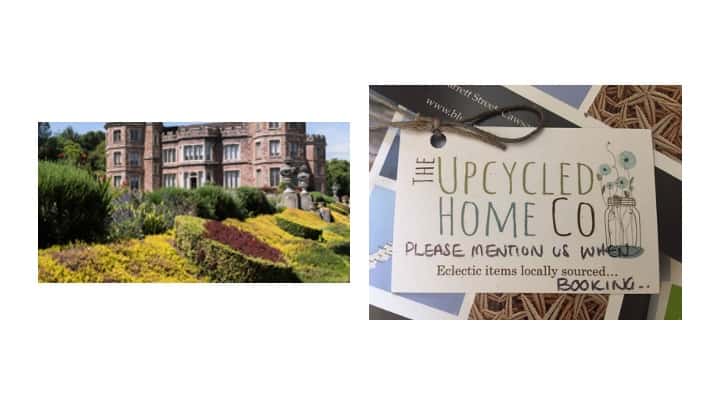 A great way to travel back is to take the ferry from Cremyll which runs 06.45-18.30 on the hour. 01752 253 153.  If the ferry is not running, pre-order a cab (Cremyll Cars: 01752 822 196) and have a drink whilst you wait at The Edgcumbe Arms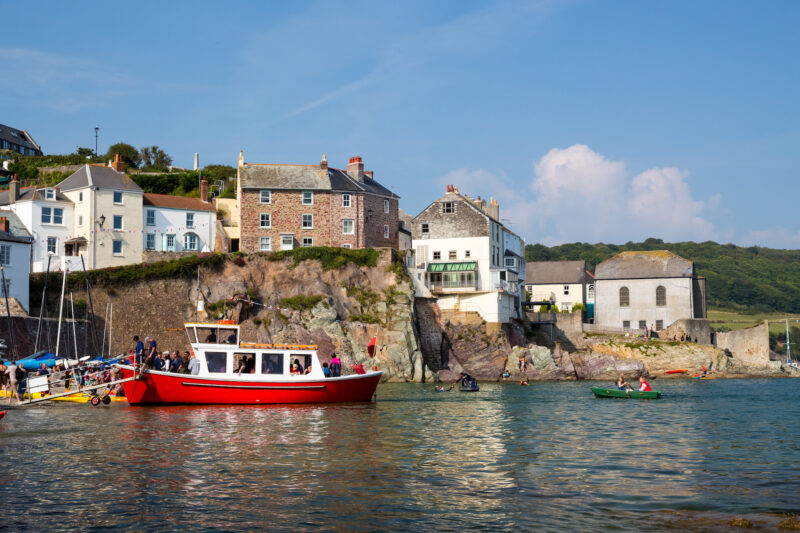 The same ferry will also take you from Cawsand Beach to Admiral's Yard, Plymouth.  The Plymouth Waterfront Walkway is a gentle walk around the Hoe, Barbican and Mount Batten where you will find vibrant bars and gourmet restaurants. This route is mainly on the pavement so it's perfect for prams and you'll love the amazing views towards Mount Edgcumb and Plymouth Sound.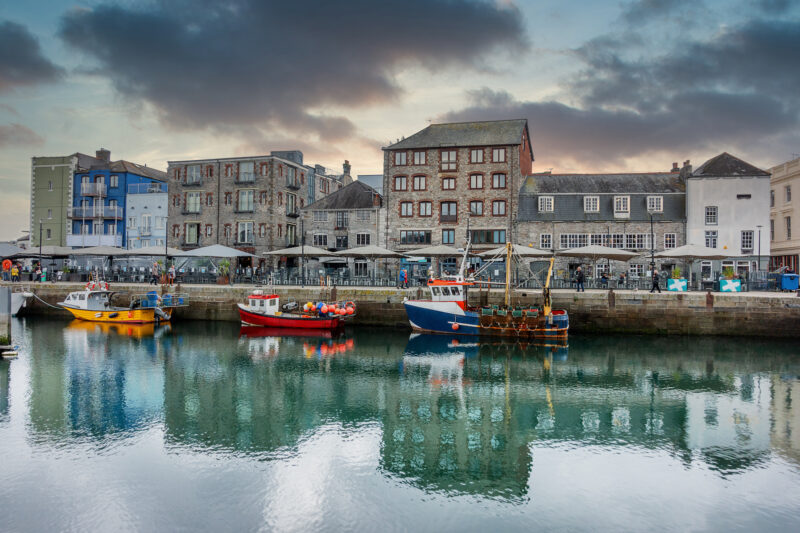 Now that you're fully recharged, it's time for some action!  We recommend taking our Kayaks and paddle boards out for a spin:

…or play round of golf at one of the local clubs: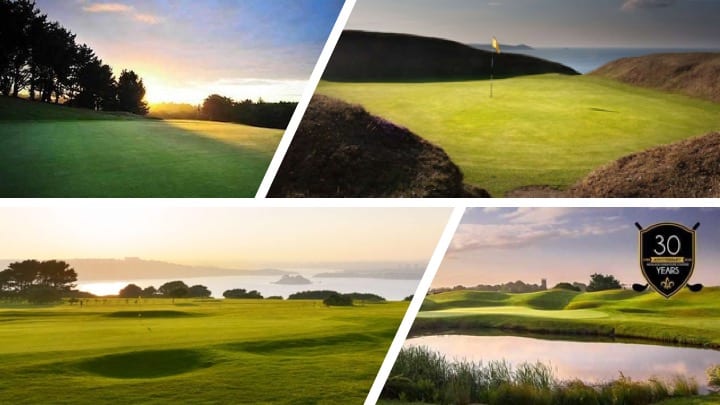 …or for a more relaxed 'adventure' head out on a wild food and cookery walk with www.familyforagingkitchen.co.uk.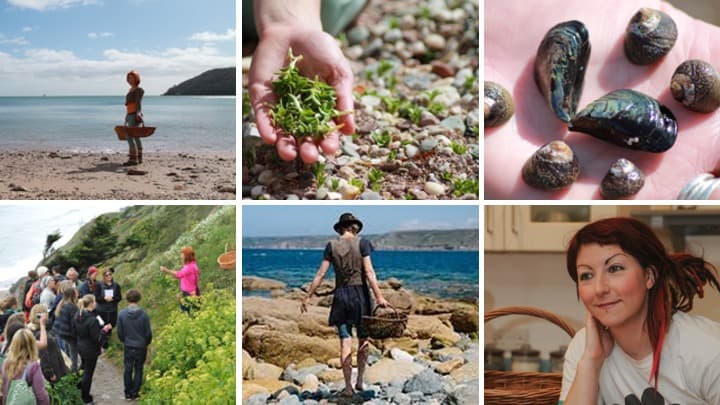 If the weather is good, then the beach is a must!  There are many to choose from with Kingsand and Cawsand beach in walking distance and Whitsand Bay 10 minutes drive around the Peninsula.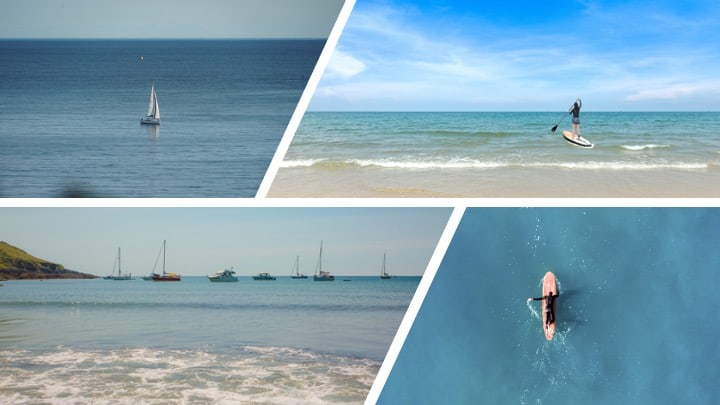 For more suggestions please have a look at our Suggested Itinerary or call Annabel and ask her to arrange something exciting!